BUSINESS LEGAL PRODUCT REVIEWS
DO-IT-YOURSELF BUSINESS LEGAL FORMS, PRO SE SOFTWARE AND SELF-HELP SERVICES
Business Law can cover a myriad of topics: from establishing a business as a Partnership, LLC or Corporation; to managing the business via contracts and employment agreements; to business licensing, to government and standard legal forms. Business Law may represent a wide range of needs, but handling the legal requirements in any business is critical.

Below are some BUSINESS LAW products and services examined by the American Legal Review:
---
Business Law Titles by Standard Legal
Manage all of your business' legal needs with Standard Legal Software:
GENERAL PARTNERSHIP AGREEMENT
INCORPORATION
LIMITED LIABILITY COMPANY
EMPLOYEE MANUALS & HR LEGAL FORMS


LEARN MORE: Business Law Software Titles by Standard Legal
---
Business Licenses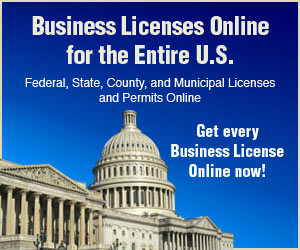 Do You Need a Business License to Operate in Your City, County or State?

Getting a local, county or state business license can be a complicated, time-consuming task. There are over 19,000 separate licensing jurisdictions in the United States, and each has its own licensing requirements. That can mean hours spent on the phone or online chasing down the right department, getting the right forms, learning the submission rules, etc.

After you've registered your company as either a Partnership, Corporation or LLC, the next business issue to tackle is this: does my city, county or state require my business to have a license to operate?

Here's the easy way to find that answer: search the Business Licenses database.

SEARCH THE BUSINESS LICENSES DATABASE FOR REQUIRED BUSINESS LICENSES IN YOUR LOCATION -- CLICK HERE

---
Business Plan Pro




Business Plan Pro
Save time. Let Business Plan Pro lead you through every step of creating your business plan. The plan may be about the final document for your banker or investor, but for you it is about the process of gathering your ideas and developing and growing your business. Business Plan Pro creates a great looking document for your banker, while helping you to better understand and grow your business. Business Plan Pro 2006 includes:

- Help at Every Step with instructions and examples to build your plan quickly and easily.

- 500+ Sample Plans give you a jump-start with a diverse collection of start-up and on-going business plans.

- EasyPlan Wizard® guides you through every step from start to finish.

- Most Preferred Format to give banks, lenders, and VCs what they are looking for.

- Most Complete with everything you need to define your business, compare industry ratios, set schedules, create personnel and mini-marketing plans, and find funding.
LEARN MORE: Business Plan Pro
---

FindLegalForms.com
LEARN MORE: Find Legal Forms
---
Do an Affordable BACKGROUND CHECK of Potential Employees and Business Partners with US Search!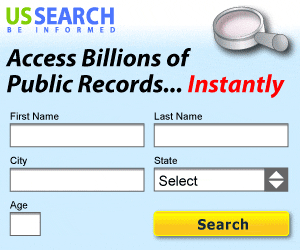 ---
Business Law can be a complicated legal process. There are often a significant number of legal forms to prepare and file. If you come to the decision that you cannot handle the paperwork and required legal filings, then you need to find the best local attorney you can to help you.

But what's the best way to go about finding an attorney?

At Legal Match, you can post the information about your case or legal need for free. LAWYERS WILL RESPOND TO YOUR REQUEST WITH THEIR BEST OFFER -- THEN YOU PICK THE BEST ATTORNEY FOR YOUR NEEDS! You are in complete control!

Post your legal request now for FREE at Legal Match!
---
MegaDox Corp.
Find thousands of legal and business forms
at MegaDox.com
---

US Legal Forms
---
American Incorporators Ltd.
Form a Corporation or LLC Online. Click here!
---
| TOP |


ADDITIONAL BUSINESS LEGAL RESOURCES