BUSINESS PARTNERSHIPS, PRO SE GENERAL PARTNERSHIP FORMS AND SELF-HELP PARTNERSHIP AGREEMENTS
Running a business with partners is a great way to get an enterprise off the ground. A complementary mix of business talents and a solid business plan driven by teamwork can often bring success to a venture much more quickly than the efforts of a single individual.

When starting up, however, it often makes sense for a new business partnership to forego the time and expense of incorporating, until that business has proven its viability. Remaining in a General Partnership instead of filing as a corporation can reduce the administrative requirements and the tax burdens of the venture, until the types of protections offered by a corporation are absolutely necessary.

But for the venture to remain as a Partnership does not mean that a comprehensive business structure should be lacking.

Outlining the specific terms of the partnership upfront, focusing on ownership, capitalization and operational issues, is truly a requirement, so as to make sure that every partner understands his or her role, responsibility and compensation. These important business topics must be addressed at the early stages of development, so that there is no confusion or ill will amongst the partners later on.

Below are some Business Partnerships products and services examined by the American Legal Review:
---

GENERAL PARTNERSHIP AGREEMENT by Standard Legal Software

Form a General Partnership with your business team! This Standard Legal Software package will allow you and your partners to create the legal documents necessary to clearly outline the ownership structures, capitalization records, operations plans, financial shares and distribution schedules for your partnership. Partnerships allows for simple decision-making and administration; it's even easier with Standard Legal Software!

The General Partnership Agreement form can be used to establish the rules and requirements under which the partnership operates their business. This detailed document allows up to four partners to be involved.

Although a General Partnership does not offer the liability protection to the partners that a corporation can offer to its shareholders, partnerships tend to be less cumbersome, easier to manage from an administrative standpoint and require few, if any, document filings with governmental agencies. For ease of use, partnerships are often favored over other types of business arrangements.

To easily, quickly and affordably create the General Partnership Agreement document that your business needs, Standard Legal Software is the clear choice.

LEARN MORE ABOUT GENERAL PARTNERSHIP AGREEMENTS FROM STANDARD LEGAL SOFTWARE
---
Do an Affordable BACKGROUND CHECK of Potential Employees and Business Partners with US Search!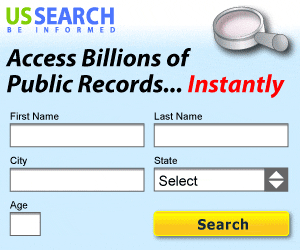 ---
Business Licenses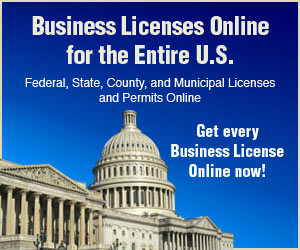 Business Licenses

Getting a local, county or state business license can be a complicated, time-consuming task. There are over 19,000 separate licensing jurisdictions in the United States, and each has its own licensing requirements. That can mean hours spent on the phone or online chasing down the right department, getting the right forms, learning the submission rules, etc.

After you've registered your company as either a Partnership, Corporation or LLC, the next business issue to tackle is this: does my city, county or state require my business to have a license to operate?

Here's the easy way to find that answer: search the Business Licenses database.

SEARCH THE BUSINESS LICENSES DATABASE FOR REQUIRED BUSINESS LICENSES IN YOUR LOCATION -- CLICK HERE
---
Business Plan Pro
Save time. Let Business Plan Pro lead you through every step of creating your business plan. The plan may be about the final document for your banker or investor, but for you it is about the process of gathering your ideas and developing and growing your business. Business Plan Pro creates a great looking document for your banker, while helping you to better understand and grow your business. Business Plan Pro 2006 includes:
- Help at Every Step with instructions and examples to build your plan quickly and easily.
- 500+ Sample Plans give you a jump-start with a diverse collection of start-up and on-going business plans.
- EasyPlan Wizard® guides you through every step from start to finish.
- Most Preferred Format to give banks, lenders, and VCs what they are looking for.
- Most Complete with everything you need to define your business, compare industry ratios, set schedules, create personnel and mini-marketing plans, and find funding.
CLICK HERE TO LEARN MORE ABOUT BUSINESS PLAN PRO!
---

PARTNERSHIP AGREEMENTS from FindLegalForms.com
A partnership agreement is a document that formalizes the partnership of two or more people (not a husband and wife) in their ownership of a for-profit business.
LEARN MORE ABOUT PARTNERSHIP AGREEMENTS FROM FIND LEGAL FORMS
---



Find an Attorney for FREE at Legal Match
Creating a Business' General Partnership Agreement can be a complicated legal process. There are often a significant number of legal forms to prepare and file. If you come to the decision that you cannot handle the paperwork and required legal filings, then you need to find the best local attorney you can to help you.

But what's the best way to go about finding an attorney?

At Legal Match, you can post the information about your case or legal need for free. LAWYERS WILL RESPOND TO YOUR REQUEST WITH THEIR BEST OFFER -- THEN YOU PICK THE BEST ATTORNEY FOR YOUR NEEDS! You are in complete control!

Post your legal request now for FREE at Legal Match!
---
ADDITIONAL BUSINESS PARTNERSHIP RESOURCES