DIVORCE LEGAL PRODUCT REVIEWS
DO-IT-YOURSELF DIVORCE FORMS, PRO SE DIVORCE SOFTWARE AND SELF-HELP DIVORCE SERVICES
Divorce as a legal proceeding is typically classified under two categories: no-fault divorce, where both spouses agree to the terms of their divorce and may be able to handle the divorce proceedings themselves; and divorce actions, where the spouses elect to handle their divorce proceedings in a court room, with a judge presiding and divorce attorneys used to help settle the matter.
For no-fault Divorce, the married parties may wish to review the available legal software in an effort to "do it yourself". Both parties will have to agree 100% with the results of completing the forms, as both parties will have to sign the documents in front of a notary.
For divorce actions where there are unresolved marital issues, custody questions regarding minor children, large asset amounts that need to be split, etc., it is best to find a competent divorce attorney to negotiate on your behalf.
Below are some Divorce legal products and services examined by the American Legal Review:
---
MY DIVORCE PAPERS LEGAL FORMS AND DOCUMENT PREPARATION
If you and your spouse are agreeable to the split of assets and other financial issues, then you can file for a No Fault Divorce without the costly expense of a lawyer using legal forms and document preparation services from My Divorce Papers.
My Divorce Papers software and document service contains all of the background information, detailed instructions and legal forms necessary to prepare and file an uncontested divorce -- commonly known as a "No Fault Divorce" or a "Dissolution."
If both parties are completely agreeable and can work together to complete and file the forms with the court, then the services offered by My Divorce Papers makes the process as simple, clear and understandable as possible -- and much more affordable than both parties hiring their own attorneys and spending weeks in court.
LEARN MORE: MY DIVORCE PAPERS
---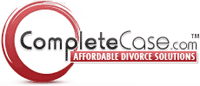 Complete Case Online Divorce Legal Document Creation
CompleteCase.com™ provides the information that you need to settle your uncontested Divorce case. A series of questions are provided about your family and legal situation. As you review at each question, the law is explained in simple terms so that you can avoid arguments that are simply based on misunderstanding the law. Once you finish answering the questions online, our system will complete all of the forms for you, with your information, so that you can print your professional personalized documents right from your own printer and then file them with the court. It usually takes about 45 minutes to complete the process and it costs $249. Allows for no fault Divorce in any USA state, and creates the proper documents for couples with children or without.
LEARN MORE: COMPLETE CASE Online Divorce System
---

Divorce Related Forms from Find Legal Forms
FindLegalForms.com offers the following Divorce and divorce-related legal forms and software:
Alimony
Annulment Package
Appearance, Consent and Waiver

Child Support, Visitation and Custody
Child Support, Visitation and Custody with Child Support Past Due Notice
Child Support, Visitation and Custody

Divorce Petitions & Complaints
Divorce Petitions & Complaints/No Children
Divorce Petitions & Complaints/With Children
Domestic Relations Appearance
Final Judgment & Decree of Divorce
Financial Statement Kits

Marital Settlement Agreements
Marital Settlement Agreements/Parties With Children
Marital Settlement Agreements/Parties Without Children
Premarital Agreements
Property Division Worksheets Kits
Property Settlement Agreement
Separation Agreement
Testimony Worksheet

---

Law Depot Divorce Legal Document Service
Get complete divorce documents, custom made for your region and recognized by government authorities. Easy to understand, plain English questions, riew results at any time, and get your documents right away with no waiting. Buy with confidence, as Law Depot's Divorce documents are fully guaranteed. If you are unhappy with the results, we will do what we can to make things right.
BONUS: Free Separation Agreement! While waiting for your divorce to be completed, make use of our Separation Agreement to take care of important details in the interim.
LEARN MORE: Law Depot's Divorce Legal Forms
---

US Legal Forms offer a comprehensive collection of divorce forms and papers. Single forms and packages contain the forms needed for specific matters. Guide and Forms Packages are available for divorce actions in all 50 States, and all forms are State Specific.

Available packages include:

- Uncontested No-Fault Agreed Divorce with No Children
- Uncontested No-Fault Agreed Divorce with Adult Children
- Uncontested No-Fault Agreed Divorce with Minor Children
- Uncontested No-Fault Divorce with Minor & Adult Children
- Separation Agreements
- Divorce Worksheets
- Other divorce forms and products.

Completion services are available for those persons who need help typing their forms. Free information and FAQ's are provided for all States.
LEARN MORE: Divorce Forms from US Legal Forms
---

Divorce Guides and Forms from Nolo Press
Nolo press offers a number of Divorce books, guides and legal forms for filing pro se No Fault Divorce:


A Judge's Guide to Divorce: Uncommon Advice From the Bench
Divorce & Money: Make the Best Financial Decisions During Divorce
Divorce Without Court: A Guide to Mediation & Collaborative Divorce
How to Do Your Own Divorce in California
Nolo's Essential Guide to Divorce
LEARN MORE: Divorce Materials from NOLO Press
---



FIND A QUALIFIED DIVORCE ATTORNEY AT Legal Match
Filing for Divorce can be a complicated legal process. There are often a significant number of legal forms to prepare and file. If you come to the decision that you cannot handle the paperwork and required legal filings on your own, then you need to find the best local attorney you can to help you.

But what's the best way to go about finding an attorney?

At Legal Match, you can post the information about your case or legal need for free. LAWYERS WILL RESPOND TO YOUR REQUEST WITH THEIR BEST OFFER -- THEN YOU PICK THE BEST ATTORNEY FOR YOUR NEEDS! You are in complete control!

Post your legal request now for FREE at Legal Match!
---
ADDITIONAL DIVORCE LEGAL RESOURCES