LIMITED LIABILITY COMPANY DOCUMENT REVIEWS
DO-IT-YOURSELF LLC LEGAL FORMS, SOFTWARE AND SERVICES
Many business professionals believe LLCs present an attractive alternative to corporations and partnerships because LLCs combine many of the advantages of both: with an LLC, the members can have the corporate-like liability protection for their personal assets from business debt, while also enjoying the tax advantages of partnerships or "S" Corporations (i.e. elimination of dual taxation). The LLC has been compared to an "S" Corporation without the IRS' restrictions. LLC's allow for pass-through taxation (similar to that of partnerships and S Corporations).

An LLC is a business structure recognized by all 50 states and Washington, D.C. An LLC is a separate legal entity (as is a corporation). For money, property, expertise or "sweat equity" invested into the company, the LLC issues certificates or units that indicate the particular investor's percentage of ownership in the business (compare to a corporation that issues shares of stock to its shareholders).

Some advantages of forming a Limited Liability Company are:
- Provides protection of personal assets from business debts and other obligations;
- Profits/losses pass through to personal income tax returns of the members;
- Provides great flexibility in management and organization of the business;
- LLCs do not have the ownership restrictions of S Corporations, making them ideal business structures for "non-traditional" investors.

Some disadvantages of forming a Limited Liability Company are:
- LLCs often have a limited life (not to exceed 30 years in some states)
- The state of Massachussetts requires at least two members to form an LLC (whereas all corporations can have one shareholder);
- LLCs are not corporations and therefore do not have stock, thereby creating some difficulty in both the transfer of ownership of the company and/or the distribution of benefits.

Below are some Limited Liability Company LLC products and services examined by the American Legal Review:
---
LIMITED LIABILITY COMPANY Software from Standard Legal
Create a Limited Liability Company quickly and easily using Standard Legal's LLC Software! A detailed list of considerations for creating an LLC are presented first. Then use the most up-to-date state-specific forms available to create a legal and valid Limited Liability Company! Finally, a template for developing the LLC's Operating Agreement finishes the process. Clear instructions and pertinent advice make Standard Legal's LLC Software the perfect solution!

The Standard Legal Software LLC program includes the Articles of Organization and all of the other state-specific forms and up-to-date instructions required to create a Limited Liability Company. The program also includes three different types of Operating Agreements that allow the members of the LLC to clearly define the roles of each investor/member in managing and operating the business, and how profits will be disbursed. The software also includes a LLC Unit Certificate template that can be completed and provided to each member of the LLC, showing the number of "units" (like shares) that are held by that member.

In addition to the required forms and instructions, a detailed examination of a variety of business structures is provided, so that the members creating the LLC can make certain that an LLC structure is the best for their business situation.

LEARN MORE: LIMITED LIABILITY COMPANY SOFTWARE from Standard Legal
---
The Fastest Way to Form an LLC! Order online and CorpNet does the rest!
Fast, reliable, affordable and 100% guaranteed! CorpNet may be the easiest and least expensive way to get a Limited Liability Company filing completed. Simply visit the CorpNet website, provide the information, pay an incredibly low fee, and let the pros and CorpNet handle the rest! It is truly that easy!
LEARN MORE ABOUT CorpNet's LLC FILING SERVICES
---



LLC Services from American Incorporators
Create an LLC in any state -- No Hidden Fees!
American Incorporators provides business start-ups with, easy, fast and affordable, online LLC and incorporation services. We offer complete Incorporation and LLC and non-profit formation services in all 50 States and the District of Columbia.

Years of nationwide filing experience: We have successfully formed tens of thousands of entities. Read our customer testimonials!

Straight Forward Affordable Pricing: We offer you the lowest all inclusive price with NO hidden fees!

To assist you in the important decision of whether to incorporate your business or to form an LLC, American Incorporators has compiled several helpful resources to answer your questions.
LEARN MORE ABOUT AMERICAN INCORPORATORS
---
Do an Affordable BACKGROUND CHECK of Potential Employees and Business Partners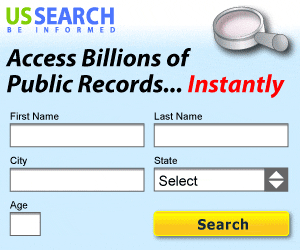 ---
Business Licenses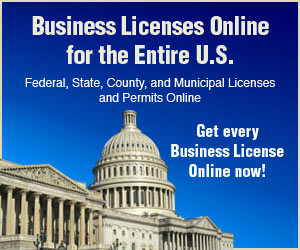 Business Licenses

Getting a local, county or state business license can be a complicated, time-consuming task. There are over 19,000 separate licensing jurisdictions in the United States, and each has its own licensing requirements. That can mean hours spent on the phone or online chasing down the right department, getting the right forms, learning the submission rules, etc.

After you've registered your company as either a Partnership, Corporation or LLC, the next business issue to tackle is this: does my city, county or state require my business to have a license to operate?

Here's the easy way to find that answer: search the Business Licenses database.

SEARCH THE BUSINESS LICENSES DATABASE FOR REQUIRED BUSINESS LICENSES IN YOUR LOCATION

---



Find an Attorney for FREE
Legal Match
Creating a Limited Liability Company (LLC) can be a complicated legal process. There are often a significant number of legal forms to prepare and file. If you come to the decision that you cannot handle the paperwork and required legal filings, then you need to find the best local attorney you can to help you.

But what's the best way to go about finding an attorney?

At Legal Match, you can post the information about your case or legal need for free. LAWYERS WILL RESPOND TO YOUR REQUEST WITH THEIR BEST OFFER -- THEN YOU PICK THE BEST ATTORNEY FOR YOUR NEEDS! You are in complete control!

Post your legal request now for FREE at Legal Match!
---
ADDITIONAL LLC FILING RESOURCES